Welcome to Jersö Gård in Roslagen. We offer cottages for rent, angling and fishing, party and conference together with other events.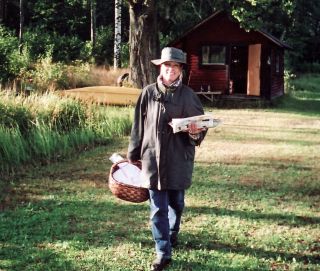 Try out living on a Swedish country estate on your holiday and devote yourself to the activities on the farm such as fishing, swimming, cycling and hiking in the forest. On Jersö you can live in one of our two cozy cottages which dates back to the 19th century.
Companies are welcome to try out fresh water crayfish fishing. As a suggestion they can combine fishing with a conference in a country environment. Our cottage Smedjan is well suited for the "small" conference where also a party can be held.
Other activities that can be arranged are cheese- & wine tasting and a raclette evening. When requested we are happy to tailor make the activites according to your wishes.
Jersö Gård is situated on the lake Erken, about 10 km north of Norrtälje and approximately one hours drive from Stockholm. Lena and Hans Jacobsson welcome you here.